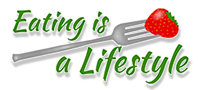 Welcome to Eating is a Lifestyle for Providers
As a primary care provider or specialist, you have a unique perspective of a patient's health concerns. Nutrition has been seen as a key foundational element to wellness for millennia. My practice is designed to walk with your patients as they learn and develop skills to put into practice the recommendations you offer them. I am pleased to be a resource for you and your patients to find answers to questions about nutrition.
Registered Dietitians are recognized as "the experts in nutrition" because of the focused degree in Nutrition from accredited college programs followed by the well-rounded, real world experience of a required 1600 hour internship. Competency is verified by examination and 75 hours of continuing education are required annually to maintain the credential.
Send a referral for your patient in need of Nutrition Therapy to my secure fax 503-210-1729. I will call them to answer any questions they may have before getting them scheduled for an Initial Assessment.
Download a Referral Form for your office.
Tobi Page, MS, RD NPI1902191182
Resources
Download the Eating is a Lifestyle 3-Day Food Record (PDF) for your patients.
Recommended Links
American Academy of Nutrition and Dietetics eatright.org
The DASH Diet dashdiet.org
The World's Healthiest Foods whfoods.org
Harvard's Healthy Eating Plate
American Diabetes Association www.diabetes.org
Health at Every Size® HaesCommunity.com