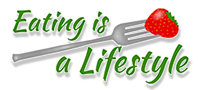 WELCOME TO EATING IS A LIFESTYLE


How can I help you?
Have you…
Struggled with weight loss all your life because of a poor relationship with food?
Tried every diet /always been in one diet or another to manage your weight and nothing is working anymore?
Been recommended by your doctor to make changes in your lifestyle to improve your health?
Needed help with how to plan, shop, cook, and eat well despite your busy lifestyle?
Been diagnosed with diabetes, and wish to better manage your blood sugar through the food you eat to reduce the risk of the disease progressing?
Been told you have high cholesterol, high blood sugar, and you're overweight? Has your doctor told you if you could lose the extra weight in a healthy and sustainable way, you would have​ many more years of active living?
Experienced sensitivity to a lot of foods and want to make sure you're getting the right nutrition for your body?
Got kids at home and a full time job, and are wondering how to feed your family healthy meals and snacks when it seems there are just not enough hours in the day?
Been wanting to have more energy and feel better?
If you answer "yes" to any of the above, please click the blue button below for more information on my services and how I can help you achieve your wellness goals. If you are a physician, please click the green button for more information.