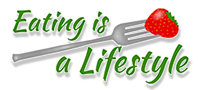 1/17/2017 – My Dr referred me to Tobi she is awesome. I had no idea what to expect I was very impressed how she went over all the paperwork with me very very thoroughly she set me up with a plan to control my late night snacking and that I could use as a tool to control my eating habits. That was all on the first visit. Looking forward to my next visit. Bruce
---
10/7/2016 -It has been over a year since seeing Tobi and I must say that I am continuing to lose weight with no effort, no guilt, no sacrifice. I can now identify my hunger, lack of hunger, degree of hunger…it is amazing. As a borderline diabetic I have also seen my numbers continue to drop since starting with 'Eating is a Lifestyle'! It is easy to eat right if you know how to do so…Tobi makes that happen! Thanks, once again, Tobi for changing my life…and let's face it I'm a stubborn old lady who went into this with HUGE doubts! Grammy M.
---
7/6/2016 – I went to see Tobi to lose some weight and feel better. I knew some things about eating habits, but never knew why or how it all fit together. I never had the fundamental knowledge to put it all together. Tobi was great. I have learned so much, feel better and now have the understanding to make better choices. I weighed in and am down six pounds with only diet changes. I could happily maintain this eating habit for the long term. Its so intuitive. Now comes more exercise!  Thank you for everything.  Jim
---
4/29/2016 – Tobi Page was instrumental in helping me figure out how to eat sustainably and still lose weight! Dia
---
11/9/2015 – All my life I have dieted trying to deal with being over weight. It has always been such a negative experience. When my doctor suggested I meet Tobi Page, I told her that I know what I should be eating, I am just not disciplined enough to eat that way. After working with Tobi, I have a completely different understanding of how controlling hunger keeps me eating smart and well. Instead of gaining weight, I am finally losing it and not feeling deprived. For the first time I am learning how to deal with hunger and be able to eat well, while not feeling deprived and losing weight on the process. Wendy
---
7/9/2015 – Working with Tobi has been an educational eye-opener! I am learning so much and losing weight in the process. Her suggestions are practical and easy to put into practice. I have learned how to eat in a more healthy manner and have not felt hungry in the process. In fact, at times I think I am eating too much, which Tobi assures me isn't true. This has been money well spent. Thank you, Tobi! Linda
---
5/11/2015 – I cannot say enough good things about Tobi. She is easy to be around, talks realistically about food and choices and what your body is doing with your good and with your bad food choices.  I needed help getting my blood sugar down and within the short time I saw her, my blood level dropped to below the 'diagnosed' diabetic level to a pre-diabetic level. And this with never feeling hungry or deprived. Her ability to teach you how to be both full and satisfied is nothing short of a miracle to someone like me who has been on many diets programs all of which were set-ups for failure. Her approach is to teach you how and why to make the right choices easily without a lot of fuss and bother. Look no further, Tobi Page is the best! Grammy M.
---
4/30/2015 – Tobi is full of practical, usable wisdom about the wide array of food choices facing us every day. I learned a lot about nutrition during my sessions with her that are helping me on my journey to lose weight, and most importantly, skills for a lifetime of good eating habits. Love the recipes and ideas she has, and even more amazingly, so does my 10 year old son! At least most of them…  Susan
---
2/16/2015 – Tobi is amazing! She really takes into consideration your likes and dislikes. Tobi is down to earth and easy to talk to. She knows how to make your goals attainable. It's all about you and what you're willing to put into it. She isn't going to just throw information and a plan at you hoping it will stick. She makes sure to work with you, and anything going on in your life that may affect your ability to make it work, and gives you tools to make your goals become a reality. Courtney
---
7/24/2014 – Tobi is awesome!  I went to see her to help with my blood sugar levels and she got me on track to maintaining normal levels. James
---
5/17/2014 – I am a food addict, always have been. Thus, I have always been overweight. A friend of mine lost 50 lbs. visiting with Tobi for an hour every couple of weeks. So, I went to see her. Her approach to healthy food is so amazing and her support has given me a new sense of accountability for myself to eat a lot of very healthy food, respect my body and gain a keen awareness of my health. Tobi is an amazing professional that will key on dietary issues that will help you with any allergy or weight problems. She really knows her stuff. Philip
---
2/14/2014 – If you don't know what you should be eating and you don't want to feel like crap any longer, you must talk with Tobi! She WILL NOT make you eat things you don't like and will help you make goals that are actually attainable. When my clients start asking me questions about their diet, I send them right to Tobi and know her expertise is exactly what they need. Dr. Larry Burks, DC
---
1/29/2014 – Working with an actual Licensed Dietitian is a huge help. There was so much useful information to help me with my food allergies and how to put foods together, and I lost weight without feeling deprived! Thank you Tobi, you made a HUGE impact on my life! Diana
---
10/1/2013 – Tobi is friendly and down to earth. We met with her to discuss options for our slightly overweight teenage son who had been expressing interest in becoming more fit and healthy. He approach toward teen nutrition services is ideal, in our opinion. No diets, no restrictions–just practical suggestions and options that allow a teenager (or any person) to feel a sense of control over their health. She is awesome! Michelle
---
2/4/2013 – Tobi is the only person in the Medical field that has been able to solve my health issue.  Since I have hyperactive hypoglycemia I feel terrible after a work out.  The work out can be light, medium, or heavy and I end up feeling fatigued, flu-lke, and just plain lethargic. The symptoms were getting worse with age.  Tobi recommended I eat a hand full of grapes, or a box of raisins while I'm working out. This seems so simple,but yet not one medical provider suggested this option.  After my medium workout on Saturday, I felt perfect.  No fatigue, flu-like, or lethargic feeling at all.  Tobis is a God send and I would highly recommend her to others who are experiencing health related issues.  Thank you Tobi!  Kathy